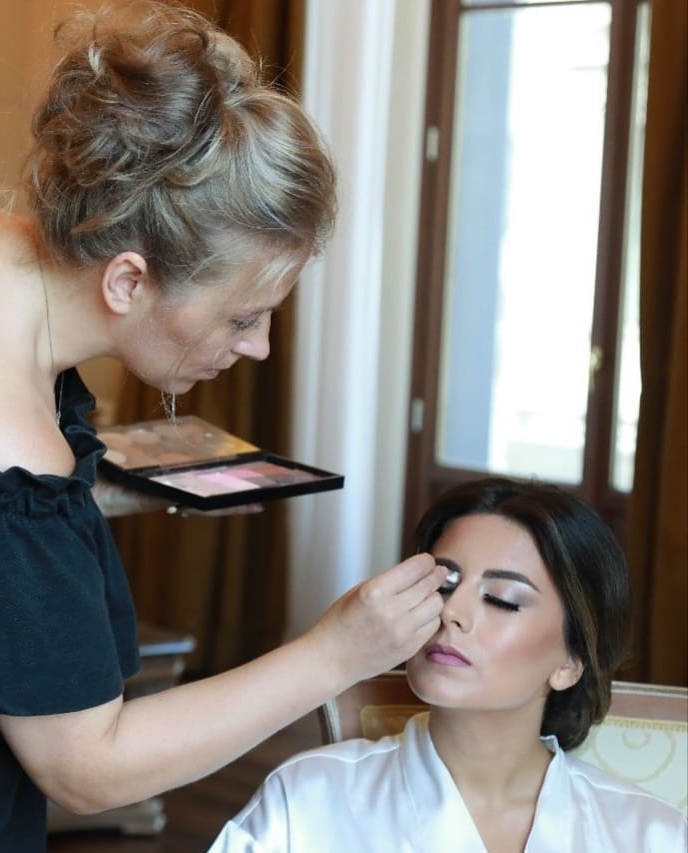 Celebrity Makeup Artist & Hair Stylist Rome, Italy
Born in Scandinavia Finland and her love of creativity began at an early age spending endless hours painting and drawing. Her fashion design studies brought her to the beauty industry and after 20 years experience working in many different areas with celebrity clients, weddings, TV, fashion and runways , photo shoots, look book productions, editorial and commercial and music and fashion video projects she have demonstrated her artistic skills working with women and men with different age and ethnicity and skin tones and types.
HAIR AND MAKEUP ON LOCATION IN ITALY AND AROUND THE WORLD
Janita is celebrity makeup artist and hair stylist based in Rome italy. She offers luxury hair styling, makeup and look maker services in Italy Rome, Tuscany, Umbria, Abruzzo, Amalfi, Ravello, lake Como and lake Garda, Venice and Puglia and anywhere in Europe.
Her long list of international celebrities, Vip and red carpet clients have appreciate her flawless makeup application and artistic skills for years and her work has been published in several beauty and lifestyle magazines.
Janita have had pleasure to work with celebrities:
KIMI RÄIKKÖNEN (F1 formula driver)
MINTTU RÄIKKÖNEN (Model)
MATT HELDERS (Artic Monkeys)
BREANA MCDOW (Model)
STACIE J. STEPHENSON (Writer/Speaker)
FRANCES ROBINSON (wife or singer Smokey Robinson) 
KRISS FROST (American football player)
JERY RUIZ FROST
AURIMAS VILKAITIS (S.S Lazio football player)
MILDA VILKAITIS
CANER ERKIN (Football player)
ŞÜKRAN OVALI (actress)
LAUREN BECK (Film producer)
KIMBERLY STEWARD (Film producer)
SIERRA ANDERSON LORENZINI (Model)
PRINCESS ALEXANDRA MASSIMO DI ROCCASECCA (Princess)
MAYA PAYNE ( Singer /Songwriter)
MIKAELA SOUTH ( celebrity make-up artist, beauty expert, TV host )
ELISABETTA PIQUE ( Vatican correspondent /Writer / Journalist)